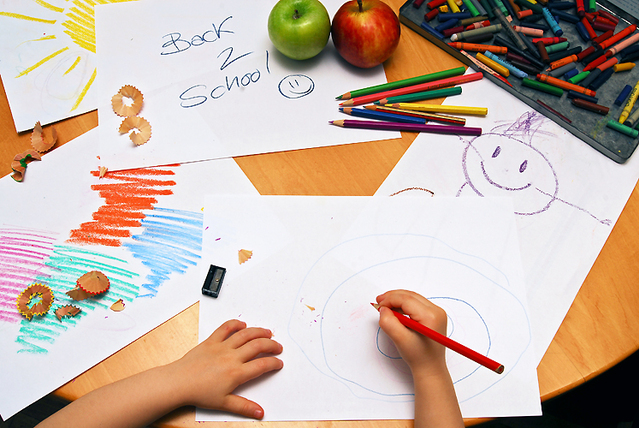 I don't know about you, but, for me, the start of the school year has the same energy as New Year's (but with better weather *smile*).
I literally go back to school — teaching at MCTC (and getting to ride my bike there most days!),  but I also feel that back-to-school, new-project energy. All kinds of people are planning and starting things and buying school supplies. (I have to resist the urge to buy school supplies and new school clothes.)
I start thinking about my fall "semester" — the students I will teach and the workshops I will offer. I even start lining up my fall and holiday performances.
I seem to make more connections and re-connections in the fall, too. Two long time friends of mine married in the last couple of months and both weddings were full of friends and memories. I met and worked with new and former collaborators at a Forum Theater workshop I attended and reconnected with my passion for community singing at this year's Wild Rice Festival. (Thanks to the singers who joined me on and off stage!)
New students, returning students, new and returning collaborators from inside and outside of my singing circles. We all get caught up in the "let's get back to this" energy of September. For example, I will reconnect with Riotus N, brainchild of bassist Anthony Cox this Friday (Sept. 25, 8:00 pm) at Jazz Central Studios and will work with friend and collaborator Sara Thomsen in Duluth this October.
And, of course, back to school means homework. I start thinking about the upcoming year and strive to catch up in the admin parts of my business (i.e. I finally launched my redesigned web site). I research vocal exercises and tools to add to my teaching methods. After all, if I am going to ask my students to work on their singing, then I can continue to work on mine.