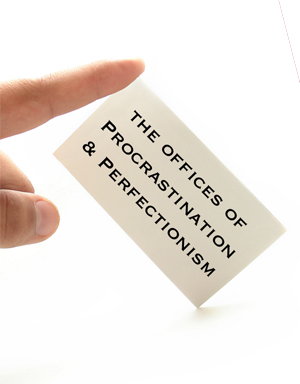 I started this summer excited about all the great things I was going to do with my spontaneous singing work. Audio files and how-to videos and worksheets and spontaneous singing classes and recording projects and …
Well, summer is moving along (It's FINALLY hot in MN; tho I think I'm the only person happy about it. *smile*) and nothing's happening.
I'm not moving. At all.
…
Okay, that's unfair. I'm moving in circles and fits and starts. I'm drafting and rewriting and scribbling and editing. I've written a bunch of outlines and I've got legal pads full of cryptic notes. But I'm not producing. There have been no "products." I haven't finished anything. Ideas that seemed exciting and dynamic and inspirational at first, loose their luster … quickly.
Now, for a while I could justify this lack of progress. I was working full time. I was doing a lot of behind the scenes clean up and organizing on my blog and my web sites. My singing group was reworking our vision statement and picking directions for the next year. People visited me. My friend died. I was sad and busy.
And … I didn't want to just throw something up to say I had done it. I wanted the stuff to be good.
Hmm. I began to suspect something else was going on.
Sarah, meet Procrastination — and her fraternal twin Perfectionism.
…
Procrastination and Perfectionism, may I introduce you to my friend, Improvisation?
So once I realized I'd been spending the summer palling around with Procrastination and Pefectionism, I asked myself "When I'm holding back in an improv, what do I do?"
Check out why I'm waiting. (Do things feel unstable? Am I lacking a sense of the whole piece?)
Allow myself to start. And stop. And start again.
Allow myself to change directions
Sing one idea at a time
Set my intentions
Trust my intuition and instincts
Commit
I've learned from improv that fits and starts can work. That not every idea will start at the beginning and move to the end. Sometimes you have to find your way into what's happening any way you can. Sometimes the middle or end happen first. (Then they become the beginning. *wink*)
…
The other thing I've learned is that even if I'm unsure of what I'm doing, I have to commit. You have to sing your ideas with conviction to figure out whether or not they're going to take you anywhere.
So … I commit to develop a product for this blog by the end of summer. (Ooh … I cringe just typing it. That'd be Perfectionism rearing her head.)
Let's try this.
I intend to organize some of the information about spontaneity and singing that I've been accumulating and share it with you. The sooner the better.
There, that sounds perfect.
7 Responses to "Sarah, Meet Procrastination (and Perfectionism)"
[…] mere hours after writing Monday's post about procrastination and perfectionism (okay, it might have been days — didn't I just say that I have been procrastinating? […]

20 Aug 2009 at 9:35 pm

[…] know there's a blog series or product down this road of thought, but it hasn't quite shown up yet. (So … um … er […]

17 Sep 2009 at 11:58 pm

[…] Alright, I have to acknowledge that I've been procrastinating. […]

28 Sep 2009 at 9:54 am

[…] do other creative people do to get motivated and get moving? And, if I can quit hanging out with Procrastination and her pal Perfectionism, I hope to have a grasp on the topic and some things (tools, exercises, a workbook?) to share with […]

05 Oct 2009 at 12:06 am

[…] Or, I fall into the trap of thinking I need to talk to just one more expert, find one more resource, have one more important conversation. (In other words, I procrastinate.) […]

25 Oct 2009 at 10:25 pm

[…] been thinking for some time (Hello again, Procrastination) that I should write a post explaining why I write this blog (especially as I approach my second […]

09 May 2010 at 11:03 pm

[…] find all the tiny decisions involved in starting things exhausting (and a little overwhelming). My perfectionist (and procrastination) tendencies come to the fore. I want to start in exactly the right place and I don't want to […]

01 Jun 2010 at 11:30 am